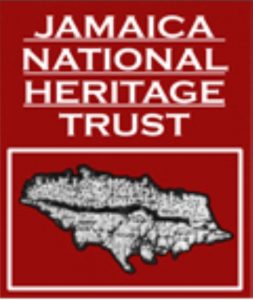 JOB PURPOSE
The Director of Corporate Services oversees the organization of the JNHT's offices through the development and maintenance of proper business practices, policies and procedures with respect to budgeting and financial management, administration/procurement as well as information and communication technology (ICT).
KEY RESPONSIBILITY
Provide direction and leadership for the provision of quality, sustainable and effective corporate services that are responsive to the JNHT's needs.

Is responsible for developing and implementing the annual budget for the JNHT,working closely with stakeholders of the MCGES as well as the Ministry of Finance. Utilize and adhere to GOJ's regulations, staff orders, standards and policies.

Maintain the various contracts managed by the Division on behalf of the JNHT.

Ensures the dissemination of financial information to the Audit and Finance Sub-Committee to facilitate the process of decision making and policy formulation.

Ensures that funds are utilized and recorded in accordance with the provisions of the Financial Administration and Audit Act and other relevant legislations by ensuring that expenditure is within budgetary limits and that timely and accurate records are maintained.

Ensure the delivery of affordable ICT services.
REQUIRED SKILLS & COMPETENCIES
An excellent leader/manager, results oriented and strongly motivated.

Excellent knowledge and application of the GOJ strategic planning process and able to deliver on time and within budget.

Excellent knowledge of the relevant GOJ laws, regulations, principles and practices related to public sector budget preparation and administration.

Excellent negotiating, presentation, oral and written communication skills, with report writing.
MINIMUM REQUIRED EDUCATION AND EXPERIENCE
A Post Graduate Degree in Business Administration, Finance, Public Administration or equivalent from a recognized tertiary institution.

An A.C.C.A or C.P.A. designation from an internationally recognized institution.

 Minimum five (5) years of experience in management four (4) of which must be at a senior level.

 Knowledge or Experience in Human Resource Management would be an asset
Click for a complete description of the position:  PROPOSED JOB DESCRIPTION – Director Corporate Services
Applications accompanied by resumes should be received no later than Wednesday, June 21, 2017.
Human Resource Department
Jamaica National Heritage Trust
79 Duke Street
Kingston
Email: saradouglas@jnht.com
Tel: 922-1287/8 or 922-3990
We thank all applicants for their interest, however only shortlisted applicants will be contacted.