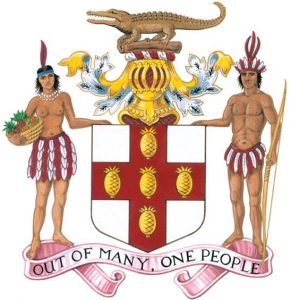 Ministry of Culture, Gender Affairs, Entertainment and Sports
4-6 Trafalgar Road
Kingston 5
Jamaica, West Indies
Tel: 876-978-7654
Fax: 876-978-7072
——————————————————————————————————————————————————————––
NEWS RELEASE
——————————————————————————————————————————————————————––
[REPLY OR SUBSEQUENT REFERENCE TO THIS COMMUNICATION SHOULD BE MADE TO THE PERMANENT SECRETARY AND THE FOLLOWING REFERENCE QUOTED: MYC.955]
Kingston, August 31 – The Minister of Culture, Gender, Entertainment and Sport, the Honourable Olivia Grange has announced that from this year, September 1 will be observed as the date on which the nation officially commemorates the Kendal Train Crash.
September 1, 2017 marks the 60th Anniversary of the Kendal Crash which happened at Kendal in Manchester in central Jamaica on Sunday, September 1,1957.
"This Friday, September 1, we will as a nation officially recall the circumstances of the horrendous train accident which claimed close to 200 hundred lives," Minister Grange said.
Miss Grange said the decision was taken after discussions which included Beverley East, author of the book, Reaper of Souls. Reaper of Souls gives an account of the Kendal Crash using fictional characters.
The Minister said among the activities this year to commemorate the Kendal Crash, "The National Library of Jamaica will be putting on an exhibition which will include general historical information on the train crash which was the worst rail disaster in the world at the time. It will also display newspaper headlines and photographs of the scene of the crash."
Click for full article: OG_20170831_September 1 Commemoration Day for Kendal Crash
Contact: Granville Newell Senior Communication Officer
Telephone: 818-2436
E-mail: granvillenewell1@gmail.com