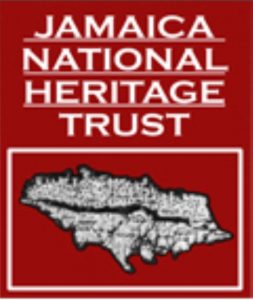 Laboratory Assistant (SOG/ST 2).
Salary Range $612,694.00 – $728,301.00 per annum.
Click for a complete description of the position: Laboratory Assistant
 JOB PURPOSE
The Laboratory Assistant of the Jamaica National Heritage Trust (JNHT) supports the laboratory employees by maintaining glassware in clean condition while assisting in maintaining logs and record books, troubleshooting and resolving problems as we'll as helping with special projects. He or she assists in operating a range of equipment specific to the job requirements including the electrolytic reduction system, vacuum tank and pump, demineraliser, pneumatic chisel, X-Ray machine, HVLP sprayer, laboratory oven, stereoscope, camera and various types of chemical apparatus.
Public Relations/Marketing Officer (MCG/IE 4).
Salary Range $1,369,145.00 – $1,627,483.00 per annum and any allowance(s) attached to the post.
Click for a complete description of the position: Public Relations – Marketing Officer
Public Relations/Marketing Officer is responsible for the development, establishment and maintenance of marketing strategies to meet organizational objectives. The incumbent focuses national attention on the work and activities of the JNHT in the marketing of heritage sites and merchandising.
Applications accompanied by resumes should be received no later than Friday, November 24, 2017.
Human Resource Department
Jamaica National Heritage Trust
79 Duke Street
Kingston
Email: saradouglas@jnht.com
Tel: 922-1287/8 or 922-3990
We thank all applicants for their interest, however only shortlisted applicants will be contacted.