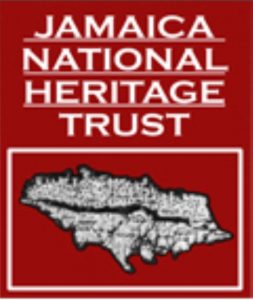 The JNHT invites applications from suitably qualified candidates to be assigned to the position of Procurement Officer (GMG/AM 3).
Salary Range $1,010,480.00 – $1,201,144.00 per annum and a travelling allowance of $707,448.00 attached to the post.
Job Purpose
Under the direct supervision of the Corporate Services Director, the Procurement Officer of the Jamaica National Heritage Trust (JNHT) is responsible for conducting research, checks, verifies and maintains records of all goods and services procured and delivered to the Division/Units.
Key Responsibilities
Prepares tender documents (RFQ, RFP, LOls) in keeping with GOJ Guidelines.

Responds to customers and suppliers inquiries about status, changes or cancellations.

Sources suitable and registered suppliers from which to purchase office products, services and /or equipment.

Locates suppliers, using sources as the National Contracts Commission (NCC) Register, the internet, and interview them to gather information about products to be ordered.

Verifies that Tax Compliance Certificate (TCC), General Consumption Tax (GCT) and or JNHT's compliance status of suppliers where necessary.

Contacts suppliers by phone, email, fax, face to face to deliver goods and collects payments.

Contacts suppliers in order to schedule or expedite deliveries and to resolve shortages, missed or late deliveries and other problems.

Investigates supplier's performance, capabilities and the competitiveness of the prices.

Reviews requisition orders to verify accuracy, terminology and specifications.

Evaluates prices, specifications and delivery dates in order to determine the best bid among potential suppliers.

Tracts the status of requisitions and orders.

Calculates costs of orders and charge or forward invoices to appropriate personnel.

Compares supplier's bills with bids and purchase orders to verify accuracy.

Prepares tender submissions for procurement committee meetings.

Follow-up with contractors to ensure timely completion of work.

Schedules site visits where necessary.

Acquires quotations and proposals from suppliers/contractors.

Examines requirements for accuracy and compliance.

Arranges tender to include tender opening, tender evaluations and reports.

Requests pro-forma invoices from reputable suppliers.

Liaise with internal/external customers to ensure efficiency in the delivery of goods.

Collects goods/items and check to ensure that the right quality and quantity of goods are received as per the purchase order and according to specification.

Generates and submits monthly procurement reports.

Perform any other related duties which may be assigned from time to time.
 Required Knowledge/Skills & Competencies
Good written communication skills

Good oral communication skills

Good interpersonal skills

Good problem solving-skills

Ability to work on own initiative

Ability to work in teams

Demonstrates sound personal and professional integrity, reflecting high ethical and moral values.

Is a competent user of computer hardware with knowledge of relevant software applications.

Proficiency in the relevant computer applications

Working knowledge of the Procurement Guidelines.

Working knowledge of the stipulations of the FAA Act.

Working knowledge of the Ministry's Policies, Practices and Procedures
Minimum Required Education and Experience
Diploma/Certificate in Public Administration/Management Studies

Sound knowledge in Government Procurement Procedures and Financial Regulations
OR
Diploma in Supplies Management

A minimum of three (3) years experience in Procurement

A minimum of two (2) years experience in Administration
A complete description of the position may be downloaded at:  JD-Procurement Officer
Applications accompanied by resumes should be received no later than Friday, January 26, 2018
Human Resource Department
Jamaica National Heritage Trust
79 Duke Street
Kingston
Email: saradouglas@jnht.com
Tel: 922-1287/8 or 922-3990
We thank all applicants for their interest, however only shortlisted applicants will be contacted.