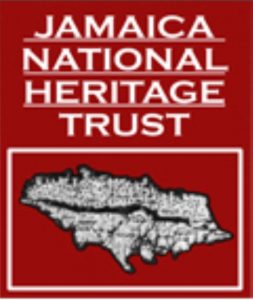 The JNHT invites applications from suitably qualified candidates to be assigned to the post of Corporate Services Director (GMG/ SEG 3)
Salary Range $2,097,527.00 – $ 2,493,300.00 per annum and a travelling allowance of $707,448.00 is attached to the post.
JOB PURPOSE
The Director of Corporate Services oversees the organization of the JNHT's offices through the development and maintenance of proper business practices, policies and procedures with respect to budgeting and financial management, administration/procurement as well as Information and Communication Technology (ICT).
KEY RESPONSIBILITIES
Provide direction and leadership for the provision of quality, sustainable and effective corporate services that are responsive to the JNHT's needs.

Is responsible for developing and implementing the annual budget for the JNHT, working closely with stakeholders of the Ministry of Culture, Gender, Entertainment & Sport (MCGES) as well as the Ministry of Finance (MOF). Utilize and adhere to Government of Jamaica (GOJ's) regulations, staff orders, standards and policies.

Maintain the various contracts managed by the Division on behalf of the JNHT.

Ensures the dissemination of financial information to the Audit and Finance Sub-Committee to facilitate the process of decision making and policy formulation.

Ensures that funds are utilized and recorded in accordance with the provisions of the Financial Administration and Audit Act and other relevant legislations by ensuring that expenditure is within budgetary limits and that timely and accurate records are maintained.

Ensure the delivery of affordable ICT services.
REQUIRED SKILLS & COMPETENCIES
1. An excellent leader/manager, results oriented and strongly motivated.
2. Excellent knowledge and application of the GOJ strategic planning process and able to deliver on time and within budget.
3. Excellent knowledge of the relevant GOJ laws, regulations, principles and practices related to public sector budget preparation and administration.
4. Excellent negotiating, presentation, oral and written communication skills, with report writing.
MINIMUM REQUIRED QUALIFICATION AND EXPERIENCE
 A Post Graduate Degree in Business Administration, Finance, Public Administration or equivalent from a recognized tertiary institution.
 An A.C.C.A or C.P.A. designation from an internationally recognized institution.
 Minimum of five (5) years of experience in management, four (4) of which must be at a senior level.
 Knowledge or Experience in Human Resource Management would be an asset
(A complete description of the position may be obtained at:  JD- Director- Corporate Services)
The JNHT invites applications from suitably qualified candidates to be assigned to the post of Quantity Surveyor (SOG/ST 5).
Salary Range $1,087,453.00 – $1,292,640.00 per annum.
JOB PURPOSE
The Quantity Surveyor (QS) will be the financial advisor for the projects assigned. He or she will provide advice on project selection, cost estimates, procurement and contractual arrangements, ensure the JNHT receives value for money, the best quality and conforms to procedures and standards while remaining within budget. He or she is required to act in conjunction with the project managers, architects, engineers and other professional consultants and contractor to safeguard the JNHT's interest.
KEY RESPONSIBILITIES
 Review drawings and prepare estimates and Bills of Quantities.
 Evaluate methods and determine cost-effectiveness of new and existing projects.
 Conduct procurement planning and execution for the engagement of project consultants and contractors, including prepare of tender documents and evaluation of tenders received.
 Draft contract documents for review by the Legal Unit.
 Assist to negotiate tenders and price variations.
 Evaluate claims submitted and make recommendations for payment of Interim Certificates. Ensure deliverables conform to the JNHT's specifications and requirements.
 Prepare estimates and valuation reports for endorsement by functional managers and subsequent payment by the Accounts Department.
 Visit site as and when required to monitor progress and to monitor compliance with building and safety codes, and other regulations.
 Attend progress meetings as required and provide updates with projection of costs.
 Negotiate Final Accounts and Certificate of Payment.
 Participate in discussions and negotiations with investors and external financial institutions, which are associated with the financing of projects.
 Evaluate and recommend expenditure for projects and programmes within budgetary limits under instructions from the functional manager.
 Prepare cash flow projection to ensure that cash resources are appropriately allocated and made available when required.
 Maintain project files and ensure accuracy and efficacy in accessing historic records.
 Prepare and submit budget estimates, progress and cost tracking reports.
 Develop and implement quality control programs.
 Take actions to deal with the results of delays, bad weather, or emergencies at construction site and generally to manage risks.
 Investigate damage, accidents, or delays at construction sites, to ensure that proper procedures are being carried out.
 Conduct such functions as may be required of a Certified Quantity Surveying Professional.
 Undertake post implementation evaluation of completed projects.
 Perform any other related duties which may be assigned from time to time by the Executive Director.
REQUIRED SKILLS AND COMPETENCES
 Working knowledge of Project Management Techniques, principles and practices with an emphasis on project planning, monitoring and controlling.
 Experience in tender planning, tender evaluation and general Procurement management.
 Experience in contract administration.
 Excellent project writing, appraisal and monitoring and evaluation skills.
 Working knowledge of the development process and the procurement guidelines of the Government of Jamaica.
 Excellent analytical and problem solving skills.
 Experience in Quantity surveying especially heritage and construction related projects.
 Computer literacy with proficiency in Project Management Software, Microsoft, Excel, PowerPoint and Word Processing.
 Ability to function in a multidisciplinary team environment.
 Strong communications and presentation skills.
MINIMUM REQUIRED QUALIFICATION AND EXPERIENCE
 BA/BSc. Degree in Construction Management, Quantity Surveying, or other equivalent qualification, with a minimum of three (3) years experience in a project / programme management or quantity surveying position.
 Proof of membership in a professional organisation such as JIQS and, or RICS would be an asset.
(A complete description of the position may be obtained at: JD- Quantity Surveyor)
Applications accompanied by résumé should be received no later than Friday, February 16, 2018.
Human Resource Department
Jamaica National Heritage Trust
79 Duke Street
Kingston
Email: saradouglas@jnht.com 
Tel: 922-1287/8 or 922-3990
We thank all applicants for their interest, however only shortlisted applicants will be contacted.