Bog Walk Railway Station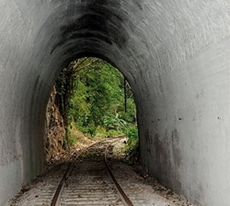 Parish: St. Catherine

The Bog Walk Railway Station consists of a simple two-storey timber structure. An entrance porch along with a row of timber posts on the ground floor help to support the cantilevered end of the upper floor of the main building. The roof of the main structure is a zinc hip roof. The doors are mainly recessed panel doors and the windows are timber louvers on the ground floor and aluminium louver windows on the upper floor.
The Bog Walk Railway Station was constructed around 1895.