Regardless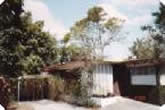 Parish: St. Andrew
The Rt. Excellent Norman Manley, National Hero of Jamaica, former Premier and Founder of the People's National Party is intimately associated with "Regardless", in that, in 1962 it became his place of residence. Drumblair was the original family home of the Manleys, but in 1961 it was sold for £30,000 to Maurice Facey, a developer, to pay Norman Manley's debts. According to Rachel Manley, "Regardless" was the little house on a toe-hold of Drumblair land to which the Manleys moved after selling Drumblair. Edna Manley, the wife of Norman Manley, in her diary (18 November 1961) wrote: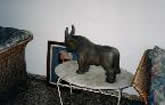 "Drumblair is sold, that's the end of a very long book. I am building a little house on a toe-hold of land."
"Regardless" was built by A.D. Scott around 1962. Edna Manley also speaks of life at "Regardless". After occupying the property for four months she wrote on September 3, 1962:
"We have been in "Regardless" now for four months. Drumblair had been taken down and sold for old lumber. We have lost the elections;Suddenly this little house, which I have always loved since we moved in two days after the election, has an atmosphere of peace."
In an oral history interview with Douglas Manley, the son of the late Norman and Edna Manley, he said that his parents lived at "Regardless" until their death.