Jewish Cemetery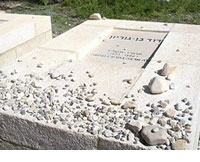 Parish: St. Andrew
The old Jewish Cemetery at 1 Hunt's Bay in St. Andrew, is an important landmark in the history of Jamaica as it is the oldest denominational cemetery on the island and is one of the oldest Jewish cemeteries in the Western' Hemisphere.
It was founded by the Jews of Port Royal in the latter part of the seventeenth century when a Jewish community flourished there. Port Royal was an impressive commercial centre. Jews who arrived there took a prominent part in its activities. The Jews excelled in the trade of gold and silver, and in money changing.
Those buried in the cemetery were brought by rowing boats from Port Royal. It appears that no bodies were taken to the Hunt's Bay cemetery after the eighteenth century since the latest tomb that of Moses Ferro, bears the date 1771. In 1938, the cemetery was re-consecrated by Rabbi Silverman, a spiritual leader of the Jewish community and on that occasion Sir Edward Denham, then Governor of Jamaica, spoke of the need for the preservation of the ancient landmarks of the colony of which Hunt's Bay was one. Today the cemetery has again fallen into disrepair. Many of the old tombs have a: trilingual inscription - Portuguese, Hebrew and English.
The oldest tomb is believed to be that of Abraham Gabay who died 6 NISAN 5432 (6th April, 1672).
Other tombs dating from the seventeenth century are those of Isaac Narbaes 1686, Esther Baruh 1689 and Rachael de Castro 1696. Many of the tombs have a rose and hourglass, symbolic of life's fleeting hours chiselled on the stones. Others have a tree being cut down by a hand bearing an axe, while others a skull and crossbones.
The Jamaica National Heritage Trust declared the Old Jewish Cemetery national monument on July 15, 1993.
Source: The Sunday Herald May 12-18, 2002